Lots of surprises in store for participants, and a grand final Pasta Party at the Fantini Club!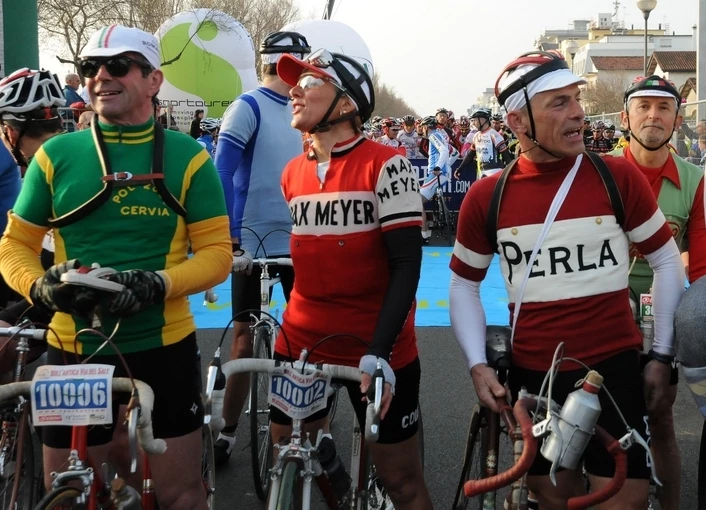 News about the 3nd Edition of the White Salt Roads Cycle Tour 
Baldoni Bike Fest, sabato 8 ottobre 2022: la grande novità di quest'anno alle
Strade Bianche del Sale Fantini Club
Quest'anno la 3°edizione delle Strade Bianche del Sale Fantini Club sarà un weekend di festa e divertimento tutto dedicato alla bicicletta.
Dalla collaborazione tra  Baldoni Bike Shop e Fantini Club nasce il Baldoni Bike Fest, una giornata di festa da non perdere, in programma sabato 8 ottobre  dalle ore 14:00 al Fantini Club, Lungomare G. Deledda 182 Cervia.
In programma:
Sabato 8 ottobre 2022
- ore 14:00 Apertura Area Expo "GRAVEL VILLAGE" con la partecipazione di Castelli, Pinarello, Oakley, Beltrami, Ethir.
- ore 16:30 presentazione della novità "GUSOLINE"
- ore 17:00 estrazione premi a sorteggio* 
- ore 17:30 Aperitivo con concerto Live dei No Longer Player (Torno a casa tour) 
Domenica 9 ottobre 2022
3° Edizione delle Strade Bianche del Sale Fantini Club(partenza alla francese dalle ore 8:00 alle ore 8:45) 
* premiazione dedicata a chi si iscrive alle Strade Bianche del Sale Fantini Club entro e non oltre venerdì 7 ottobre 2022  alle ore 18:00 presso gli uffici Sportur o tramite bonifico giovedì 6 ottobre 2022,  inviando contabile entro le ore 17:00. 
Partecipa anche tu al Photocontest delle Strade Bianche del Sale Fantini Club
Fantini Club Accomodation 
 
Gravel Road Series: the perfect circuit for cyclists and cycle tourists
The third edition of Strade Bianche del Sale Fantini Club, that will be held in Cervia on October 9, 2022, features an important novelty: it will be the official stage of Gravel Road Series 2022, the Italian Tour dedicated to the Gravel world.
Gravel Road Series and Strade Bianche del Sale Fantini Club are the perfect combination for both competitive cyclists, who want to compete on long and challenging routes, and cycle tourists, who love to pedal without hurry and discover the territory.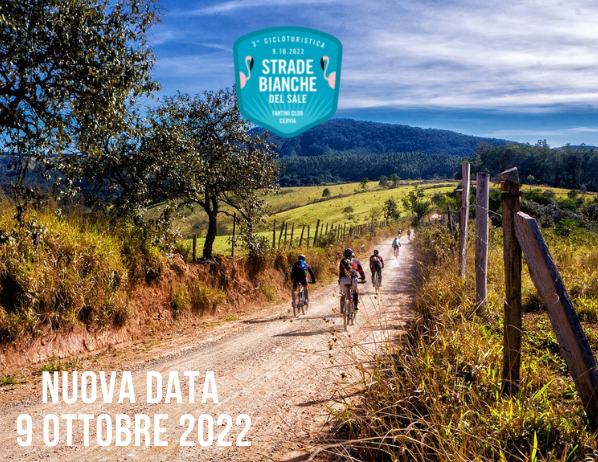 In addition, each participant will receive at the arrival the beautiful commemorative medal of the 3rd edition of the Strade Bianche del Sale.
Challenge your friends with Strava!
Challenge your friends on the climb from Tessello to Montecavallo! 
2.9 km long with an average gradient of 6% and an altitude difference of 201 metres.
If you have opted for the medium or long route, you can have this segment of the route timed. 
It's easy!  
Just make sure you have your GPS device with you and remember to activate it while pedalling. 
Register for free at Strava, and, at the end of the event, you will be able to see your time against those of your friends. In Strava's Explore area, search for the Cronoscalata Via del Sale Strade Bianche segment. All the data collected will be shown there - just sort the results by date to discover your ranking!
Three refreshment points and a final Pasta Party
 
Three refreshment points are available for cyclists along the (long) route, providing typical local Romagna food and delicacies. 
The event's grand final will then be a Pasta Party at the Fantini Club, open to all from 12 pm to 4 pm. 
For those accompanying cyclists admission is only €10, 
don't miss out!
Importante: variazione del percorso lungo
 
Nella sezione "percorsi" del nostro sito trovi tutte le informazioni aggiornate su tabelle di marcia dei 3 percorsi, km di strade bianche previste, e la cartina completa del primo percorso strade bianche del sale.
Variazione percorso lungo: causa strada chiusa in Via Romagna a Bora per il rifacimento del Ponte di Loreto, il percorso lungo subirà un accorciamento di circa 15 km. Pertanto a Bora il percorso proseguirà in Via Aldo Moro fino a raggiungere Borello. Verrà dunque eliminata l'ultima salita prevista nel percorso lungo originale (salita Via Graffieto) e il dislivello totale passerà da 1730 mt a 1560 mt. La lunghezza totale del percorso sarà di 128,5 km invece di 143 km. Sarà cura dell'organizzazione segnalare adeguatamente il percorso tramite cartelli.
Included in your tour's technical material will be your Cyclist's Tour Card. 

Before your departure, fill it in with your details (name, surname and bib number), and then get a stamp for it at every refreshment point and at the finish line to receive your medal of the White Salt Roads Cycle Tour. 
Happy riding!
We look forward to seeing you at Fantini Club's 2nd Edition of the White Salt Roads Cycle Tour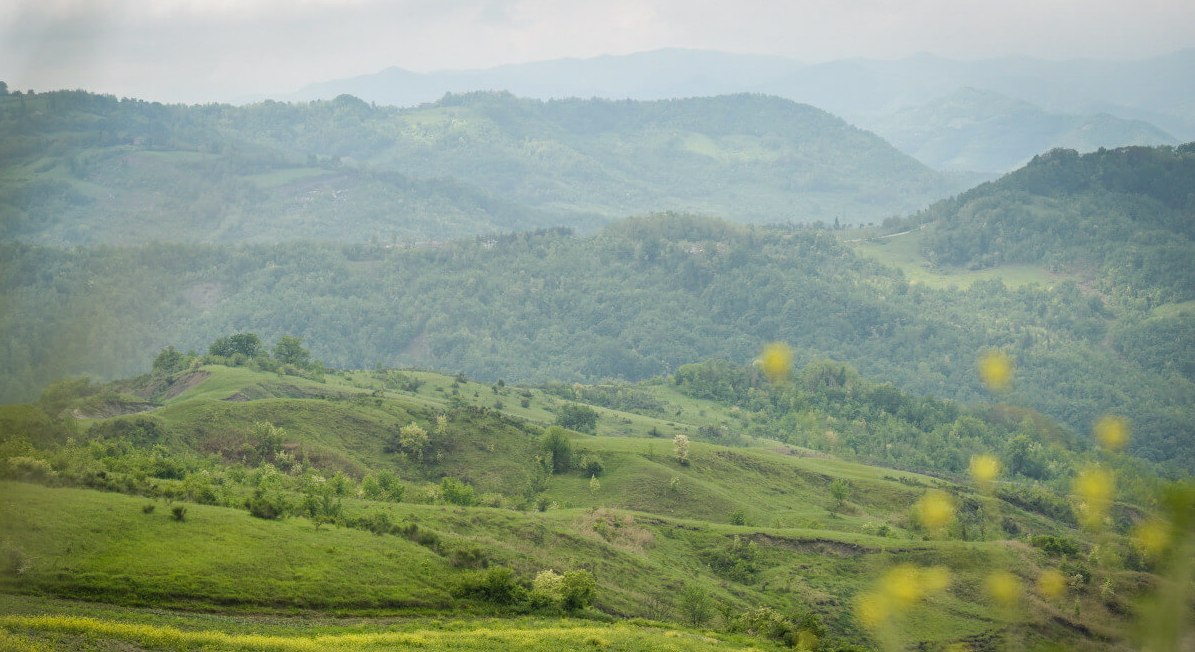 Don't miss out on the latest news of the 2nd Edition of the White Salt Roads Cycle Tour - subscribe to our newsletter!
Ti aspettiamo alla 4° Strade Bianche del Sale Fantini Club